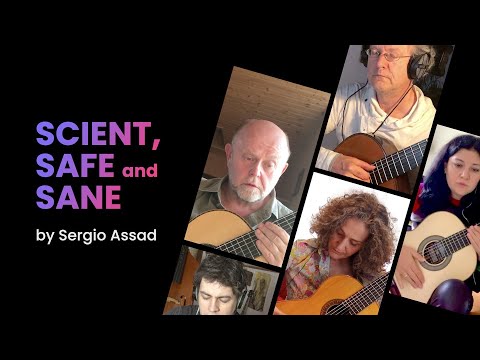 Virtual Guitar Orchestra, a project officially sponsored by the GSI Foundation and Augustine Strings, has announced more details about the third edition of their virtual performance! This time, it's going to be a merger of classical and flamenco guitar music!
Adam del Monte, the composer of "Relampiños"
Virtual Guitar Orchestra connects classical guitarists from around the world, including students and world's best soloists. The founders of VGO, Mak Grgic and Uros Baric brought to classical guitar fans virtual performances at the level that is so high that it could only be compared to the famous virtual choir of Eric Whitacre.
The first edition of VGO featured a performance of "Kaleidokithara" by Sergio Assad performed by 144 classical guitarists. The second edition was a merger of classical and fingerstyle guitar by the same composer. Sergio Assad in his composition "Scient, Safe and Sane", included not only classical and fingerstyle guitar, but also drums and bass guitar.
The third edition will be a merger of classical and flamenco music featuring the world premiere of a new composition "Relampiños" by Adam del Monte. The third edition will be also using a new web app developed for this very purpose! The app is designed to take registrations of participants and to guide them step-by-step through the entire process of selecting their preferred part, practicing, recording and transferring video submissions. It will also have a score player for each voice with built-in metronome to help with practicing and recording the video.
The applications open on September 16th, 2020. More information will be released soon. Don't forget to follow Virtual Guitar Orchestra on Facebook and Instagram and check the updates on their website.
Virtual Guitar Orchestra is brought to you by the GSI Foundation and Augustine Strings