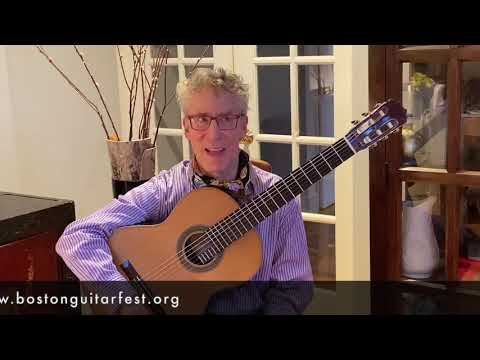 In response to the COVID-19 Pandemic, the 2020 Boston GuitarFest will transform itself into GFEST ONLINE, an entirely virtual event that will re-imagine the festival in light of the realities forced on all of us by the virus. The online structure of the events will enable international participation from around the globe in real time in an unprecedented and exciting new way.
This year, the artistic directors Eliot Fisk and Zaira Meneses invited a broad range of excellent artists – William Kanengiser, Benjamin Verdery, Grisha Goryachev, Bruce Holzman, Nigel North, Danilo Cabaluz, Maarten Stragier, Jerome Mouffe, Scott Borg, Min Zhenqi, Adam Levin, Lautaro Mantilla, William Riley, Devin Ulibarri, Dan Godfrey, Arthur Rishi, Céili Connors, Charles Ewing, Maurice Liu.
Boston GuitarFest offers options that might interest both adults and younger participants. The festival is divided into the following sections: Young Guitarists' Workshop, Academy I and II programs and adult education program. Auditing classes is also an option! GuitarFest will also hold a competition for active participants in the Academy I program (age group 16-21).