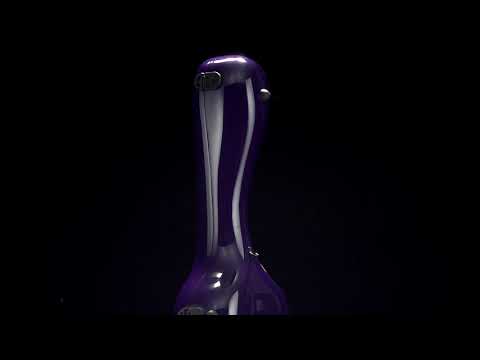 The Leona Carbon Case is the newest high-quality guitar case available on the market. The case, named after the famous "La Leona" guitar by Antonio de Torres, immediately captured our attention with its elegant design that is the outcome of almost 5 years of careful planning using innovative tools.
Our good friend and the producer of this case, Li Qingchuan, shared with us a story that led to the creation of this beautiful product. The whole process started when Li Qingchuan met with his good friend and great luthier, Gernot Wagner. Gernot asked Li if he could make a special case for his guitars that would be an ideal fit for his instruments.
Mercedes-Benz worker from a design studio in Tokyo.
Cases produced during the first year focused mostly on improving interior design to meet the requirements expressed by Gernot. At first, the exterior was created with pre-existing moulds. The first cases made by Li allowed him to finally acquire enough funds to create the ideal design he envisioned. To pursue his dreams, Li partnered up with Janis Ober, the son of Fritz Ober, a luthier from Munich. Janis studied design in Amsterdam for many years. Together they visited Mercedes-Benz car factories to implement a similar designing process in building their guitar case – using clay models, forms, 3D scans and rendering and planning. It's taken 5 years to design, but now the product is finally finished. In the photo gallery below you'll see behind the scenes photos documenting the creation of the case. The first photo presents the very basic concept that Li and Janis sketched together. It's remarkable how it led to the creation of the new Leona Carbon Case.
Today the product is finished and very soon the first cases will arrive at GSI. Leona Carbon Cases are available in many different colors and can fit guitars of many different sizes. See the photo gallery below highlighting the execution of details in this new case.