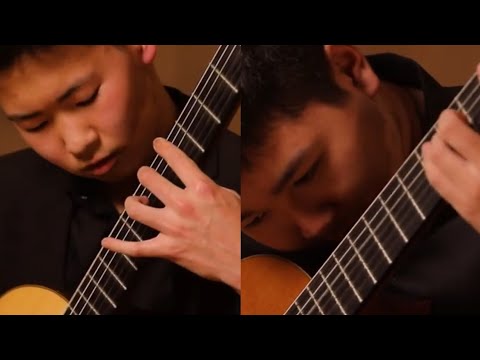 Live From St. Mark's is the Omni Foundation's new, free online concert series organized with the aim of keeping the music going for the classical guitar audience and artists!
All concerts in the video series will be filmed live (without an audience) at St. Mark's Lutheran Church – one of the Omni Foundation's regular venues in San Francisco. This fall, we'll have a chance to see three concerts with five wonderful guitarists, as well as special conversations with the artists.
Live From St. Mark's concert series has started with two interviews and a performance of two young, exceptionally talented guitarists – Reade Park and Eric Wang. Reade Park was the first-place winner in both the Sierra Nevada Guitar Youth Competition in 2018 and the Classical Guitar West's SF Bay Classical Guitar Youth Competition in 2020. Eric Wang won first prize at the 2018 Guitar Foundation of America's (GFA) International Youth Competition in the Junior Division. You can see the interviews with the artists below as well as the recording of their live concert.
The next Live From St. Mark's concerts will include performances of artists such as: Bokyung Byun and Emilia Diaz Delgado on November 21st and Scott Tennant on December 5th . We're looking forward to seeing more high-quality live guitar concerts online!
Make sure you are on the Omni e-mail list for future schedules and updates!