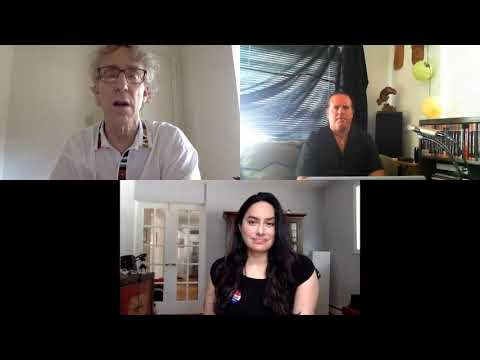 U.S. Classic Guitar presented their first virtual concert of the U.S. International Guitar Series 2019-2020 season grand finale featuring a Grammy-Winner, Jason Vieaux. The concert was a great success with almost 200 members of virtual audience! We've received a video with highlights from that concert and a special interview with Eliot Fisk and Zaira Meneses who are going to be the stars of the next U.S. Classic Guitar event.
Eliot Fisk is known worldwide as a charismatic performer famed for his adventurous and virtuosic repertoire. After nearly 50 years before the public he remains as his mentor Andres Segovia once wrote, "at the top line of our artistic world." Eliot Fisk was the last direct pupil of Andres Segovia and also studied interpretation with the legendary harpsichordist Ralph Kirkpatrick at Yale University, from which he graduated "summa cum laude" in 1976, and where, directly following his own graduation in 1977, he founded the guitar department at the Yale School of Music. 
Zaira Meneses is hailed by the New York Times as: "a captivating edge full of colors and feelings" and is recognized as the first female Mexican classical guitarist with a successful career as a soloist, teacher, and director in the USA. She was also the first female guitarist to record a new 45-minute album of J.S. BACH compositions where she includes her own guitar transcription of the well-known Partita No.2 in D minor.
As a part of this U.S. Classic Guitar event, Eliot Fisk is going to give a virtual masterclass on September 12 at 1 PM (PST). On the following day, on September 13 at 4 PM (PST), he will perform a solo concert and duets with his lovely wife Zaira Meneses presenting a different program than their recent highly acclaimed recital performed at the online Gfest.  You can learn more about both performed from an exclusive interview conduced by William Jenks, the president of U.S. Classic Guitar.
In case you're wondering what is the quality of the concerts, you can check out the video below with highlights from the previous U.S. Classic Guitar concert featuring a Grammy-Award winner, Jason Vieaux.