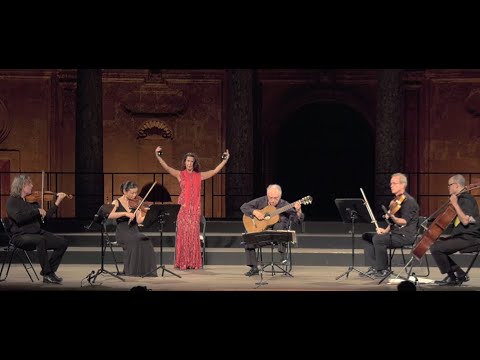 We all miss listening to live music and attending concerts in beautiful venues. Our dear friend, Vicente Covez, who is the organizer of the Granada Guitar Festival has shared a recording with us of the entire opening concert from the 2020 edition of the Granada Guitar Festival.
The International Granada Guitar Festival is one of the most important guitar festivals in the world nowadays. Guitar Salon International and the GSI Foundation have been providing support to the European Guitar Foundation that has been organizing this festival for a few years now. Organizing the 2020 edition of the festival was a great challenge due to all complications connected with the COVID-19 pandemic. Fortunately, the situation has improved and the local regulations allowed the festival to take place, however with mandatory masks and practicing social distancing.
The opening concert featured Pepe Romero who performed solo and with a string quartet. You can listen to Pepe's full performance in the video below which also contains interviews with Pepe, Vicente Covez, and others.
This festival is a great example of an event that connects people worldwide through the love of classical guitar music. Each year, the festival holds guitar concerts, masterclasses and offers scholarships for guitar students from Southern California. Granada's festival also holds one of the most prestigious guitar building competitions in the world – the Annual Antonio Marin Guitar Making Competition.
For more information about the Granada Guitar Festival visit: www.europeanguitarfoundation.com